What Makes A Recording Studio?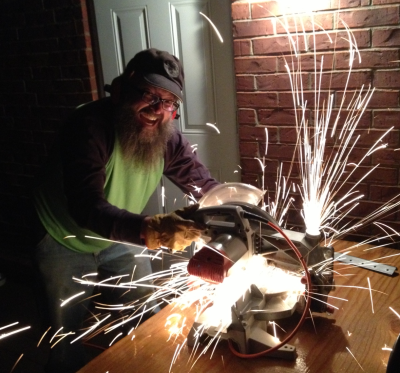 What makes a recording studio? The drywall and thousands of screws? Miles of wires? The endless gadgets and instruments that capture and freeze-frame sound?
While I have recorded music in lots of places, I've actually come to believe that people make the studio.
Here at PlethoraTone, that's a literal statement. But for the kindness of family, dozens and dozens of friends (old and new), and even supportive strangers, there would no PlethoraTone as it exists today.
Really.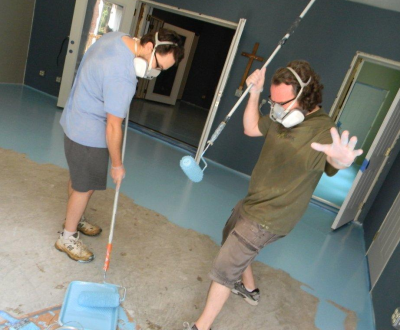 The years invested are all a reflection of the gifts given by people to create this unique environment. Gifts of knowledge, support, encouragement, and help. Painting parties, loaner vehicles, wisdom from wizened sages, electronic conversations with folks on the other side of the planet, reading, more reading, even more reading, do-overs, head scratching, physical pain, stitches, ibuprofen, mental pain, ibuprofen, more stitches, lots of laughs, Lutradur, solder, shrink wrap, starts and stops.
And still there really isn't a studio… yet. That's because this journey is about people creating music.
People make a studio.
I feel so blessed to have a role in making a place for people to create. Today this experience is just as invigorating as it was with a 1/4″ reel-to-reel 4-track in my basement so very long ago.
Only now there's a whole lot more toys to play with.
I must emphasize that two people have been with me from the very beginning of the PlethoraTone story: my amazing bride, Angela, and my dear friend and partner-in-crime, Chris Brush. Angela is my biggest supporter, my best friend, and I am the luckiest man in the world for our decades together. Chris is a brother in every sense of the word, and keeps challenging me towards excellence in all we do. No Angela or Chris, no PlethoraTone.
So come and see – click and tour – and better yet, come and play! I think you'll be glad you did.
Mark Lange
PlethoraTone