What Can Chris do as Mix Engineer?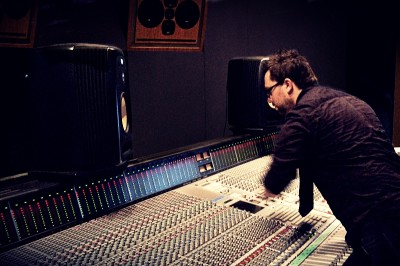 As a mix engineer, Chris has a real knack for getting inside a track and pulling out the excitement within for everyone to hear. Chris has been mixing in Nashville for the last several years and has a special touch with rock, pop, indie, and electronica. Chris can bring the edge to something aggressive or put a silky finesse on something beautiful and ambient. Chris places every piece of the song in its own sonic space with careful attention to how it strengthens or adds contrast to the whole. He doesn't over-compress, but never under-compresses. Chris enjoys both the minimalistic "this-song-is-already-great-don't-screw-it-up" mix aesthetic as well as the "lets-take-some-chances-and-not-be-afraid-to-push-the-limits" approach to mixing. Let Chris tackle your next mix project.
What Do People Say?
See what people have said about Chris as a mixer.
As a mixing engineer, his knack for handling densely textured mixes is among the best I've experienced… and I've worked with a few mix engineers. I look forward to the next time I work with Chris.
Ben Reynolds
Chris is one of the most talented guys I've met in the music business. His music is always interesting, never dull. He's a master of space… with the unique ability to make tracks sound larger than life. Working with Chris is truly a privilege.
Charlie Hutto – Producer, guitarist
He brings both a natural balance and an edge to his mixes, he keeps it positive and chases down excellence.
Jason Germain – Downhere
Everything he works on sounds amazing. From folk to rock, electronic to pop – each and every project sounds unbelievable and unique.
Nathan Piche – Article One
I've worked with dozens of engineers but few bring the knowledge of a musician to the table. Chris is brilliant at whatever he touches.
Coury Palermo
Chris' Mixing Examples
How do I know if Chris is any good at mixing? Hear for yourself.